[vc_row][vc_column][vc_column_text]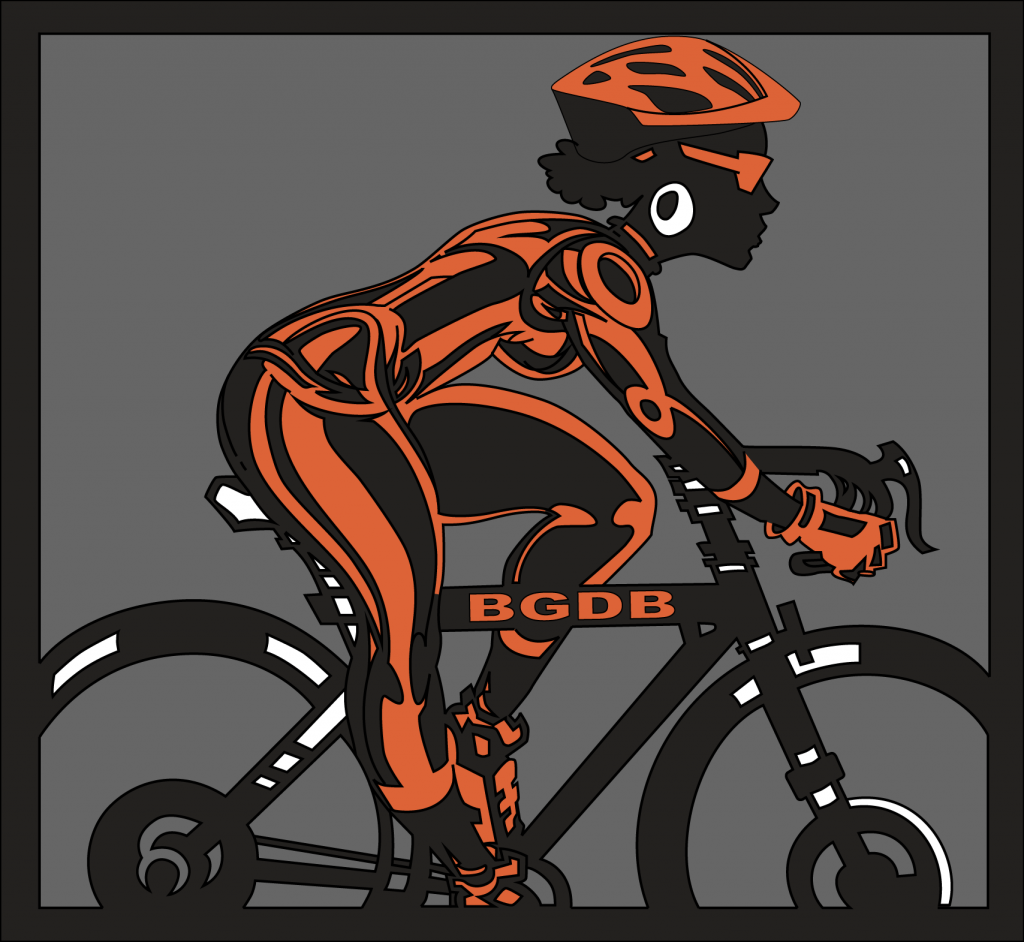 Welcome Black Girls Do Bike Community
Let's ride together! Bike Virginia is pleased to partner with Black Girls Do Bike for a special riding opportunity for Bike Virginia's 2015 Tour event June 26-July 1, 2015. Read below for details on this offer and about the event.
BDGB Offer Fast Facts:
6 day vacation at 20% savings or weekend ride at 10% savings.
Special BGDB Social co-sponsored by Alpine Cycle Connection
Commemorative BGDB Bike Virginia women's T-shirt
Special meet-up location before and after riding each day
Reception- an opportunity for BGDB to gather on Tuesday night
Ride with our 6 day event for just $480, that's a $120 savings, or come for the 3 day weekend for $230. Includes marked routes, rider support, entertainment, well-stocked rest stops, some meals, and
much more.
You don't have to be a "hardcore" rider to love this event. People of all abilities and ages find it a great time.
What is Bike Virginia and Why Partner with BGDB?
Bike Virginia is a statewide advocacy organization that works to make cycling safer, more fun, and more accessible. Our goals are to get more people riding and make biking better for people that live in and visit the region. Our annual event hosts up to 1,600 riders for 6 days of fun on a fully supported bicycle vacation adventure. Riders range in age from 8 to 88. in 2014 we had 10 riders over the age of 80 taking part. Through the event we help communities understand and value cycling and spread the share the road message. Through the event we create opportunities to cycle in beautiful places in a supportive tour environment.
Bike Virginia is excited to work with BGDB because we love supporting women cycling. Riding is great for us for so many reasons and biking is great for communities for health, economy, environment, and transportation.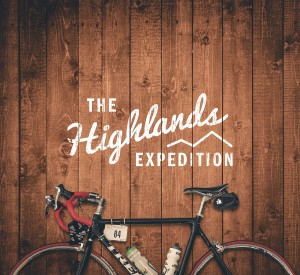 Our organization missions are a great match.
We Are A Woman Led Organization
Our organization is unique in that our
Executive Director, Dr. Kim Perry
of 8 years and Board Chair, Peggy White of 2 years are both women in a field that is largely male. We work hard each year to bring women to the event so they can experience cycling in the supportive environment of the tour.
Bike Tour Vacations: A Wonderful Way to Ride
Our routes have easy to follow signage, support trucks, on route mechanics, regular rest stops and much more. It's a great place to test your self, to meet other people that love riding, and get inspired. Routes vary in length and are all loops.
Choose from routes of 20-108 miles.
Over the 6 days you can ride as many or as few days as you like. If you ride all the longest routes you can enjoy 400+ miles of exploration. Bike at your own pace on carefully planned, fully supported event routes.  The 2015 Tour visits one of the mid-Atlantic's most sought after cycling destinations, near Abingdon Virginia and Kingsport Tennessee. This region features scenic roads in the rolling hills and valleys of the Highlands of the Blue Ridge. The 2015 route is a
Sell-Out-Favorite destination f
or Bike Virginia.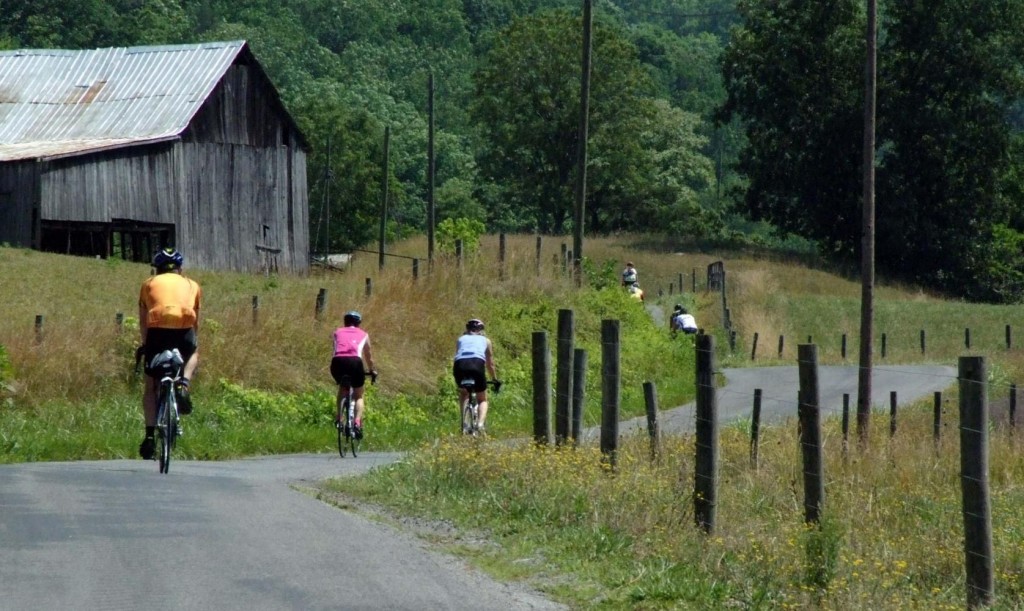 This is our 28th year offering great bike vacations. With riders from all over the country and international locations you'll meet great people that love to ride, just like you do. For this special Black Girls Do Bike program we will host a reception with gifts just for you  and we will have a meet up spot where you can find other riders before and after riding each day.
Event Highlights
Lots of great things in store for the 2015 event. Here are a few highlights:
The event has lots of features! Read our
What's Included Section
on the Registration Page to see more on services.
Rich History and Geography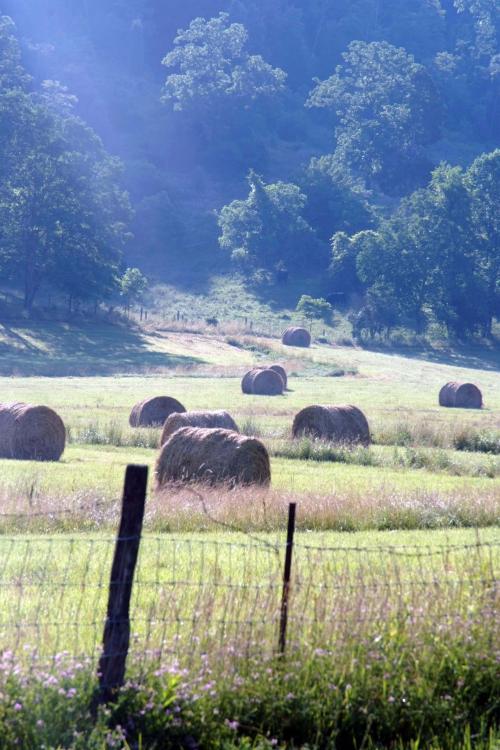 The Virginia Highlands region has great history. Our routes and special outings visit or pass: The
Crooked Road Music Trail
, the
Carter Family Fold
,
White's Mill
,
Davey Crockett's Birthplace.
Special Offer Details for BGDB
BGDB community members that register before April 20 will receive a 20% discount on our 6 day registration and 10% on our weekend registration. Discounted prices are $480 for the 6 day tour and $230 for the 3 day weekend event. BGDB members will be invited to a special reception and receive a special commemorative gift. To get this special offer simply visit our
registration page
and use discount code _________ in the registration form.
This discount is good for new registrations for the 6 day tour and weekend tour and must be used by April 20, 2015.
[/vc_column_text][/vc_column][/vc_row][vc_row background_layout="boxed" content_layout="boxed" bg_image_settings="no-repeat" pattern="dont_use"][vc_column width="1/1" anim="none"][bt_video src="https://www.youtube.com/watch?v=SCbRSTdI1pw" preload="none"][/vc_column][/vc_row]