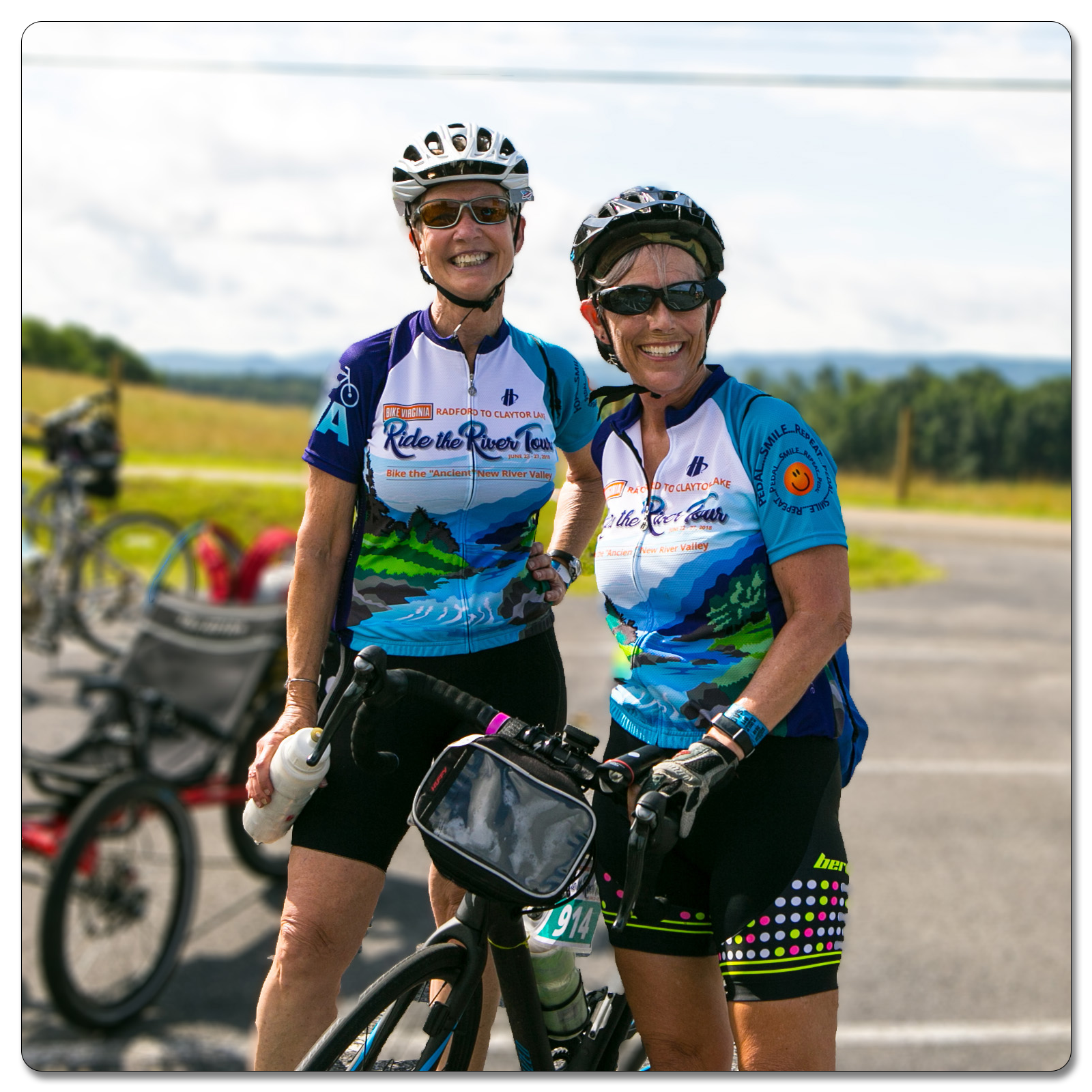 Join us for the 2023 BIKE VIRGINIA TOUR to be held on Friday, June 23 thru Wednesday June 28.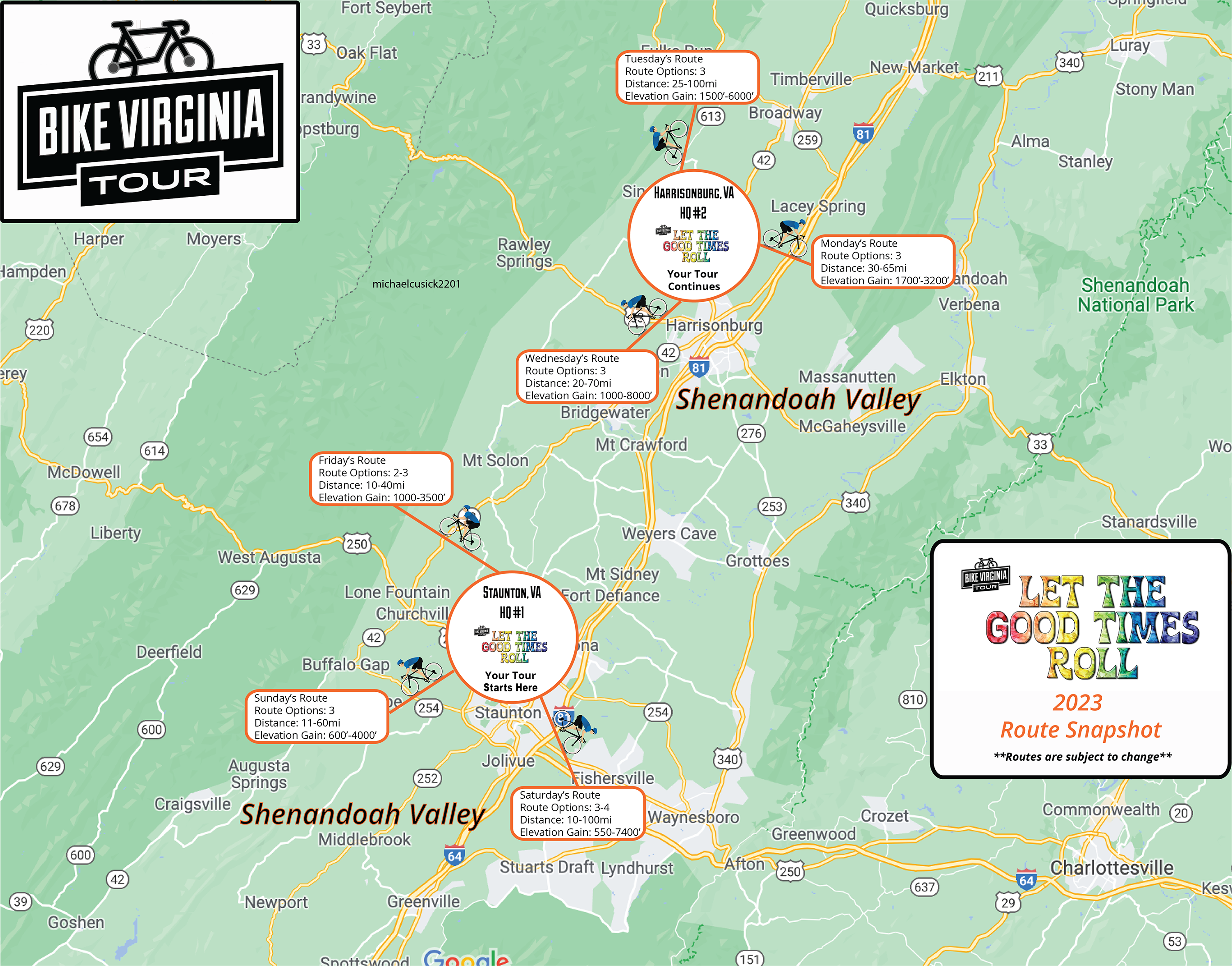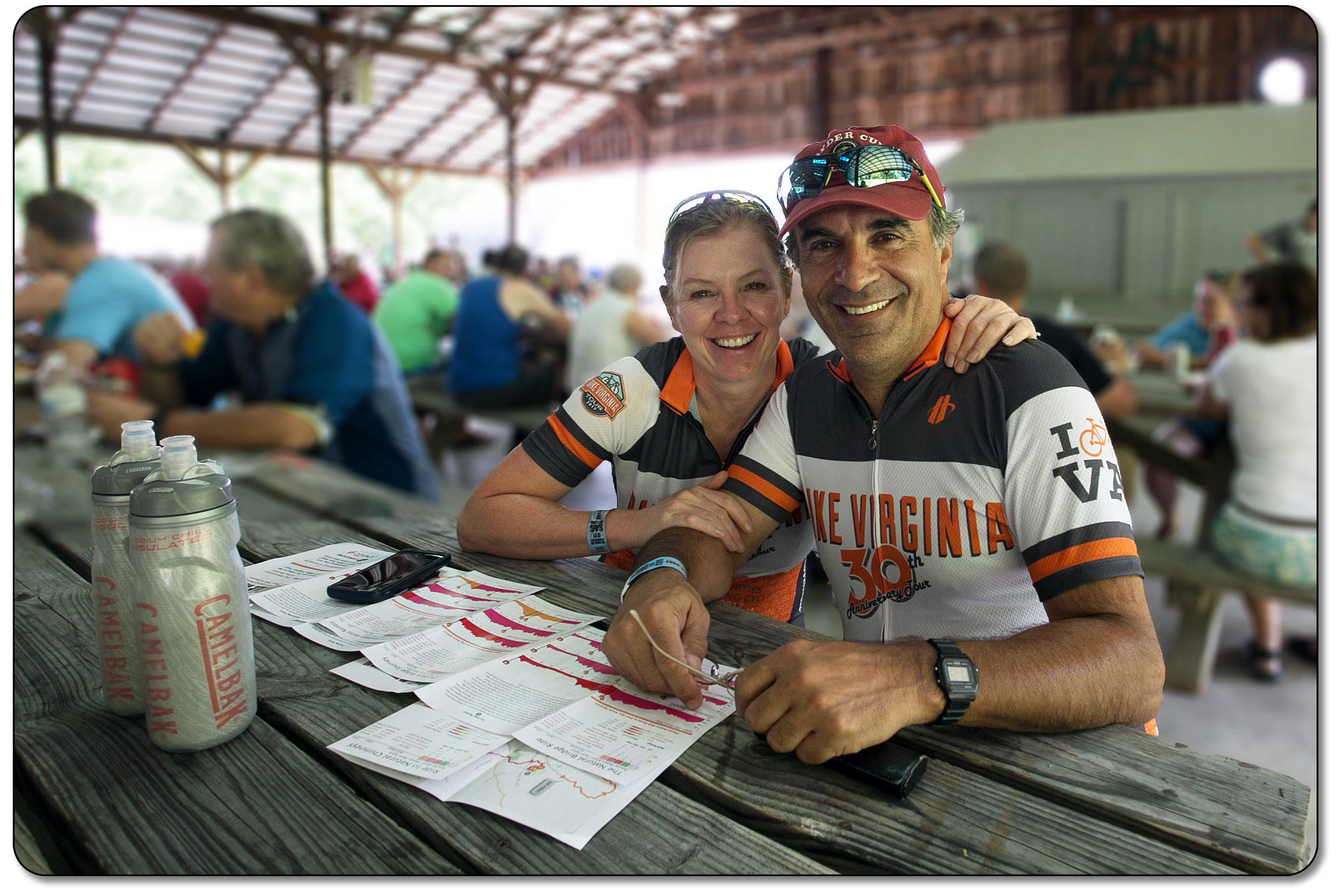 A SIX DAY SUPPORTED BIKE ADVENTURE

WITH MULTIPLE ROUTE CHOICES
by Shane Cusick, Tour Director
What a crazy couple of years we have had… never has BIKE VIRGINIA taken a year off, let alone three in a row!  We hope that everyone has remained safe and healthy and ready to get back to riding in Virginia as we explore the Shenandoah Valley.  Some may remember our host communities of Staunton and Harrisonburg Virginia from past tours.  Both of these communities are well known for their beautiful pastoral landscapes that offer views only found in the Shenandoah region of the state.
One great update for this year's ride is the way we will deliver the routes to you.  In the past we posted signs every turn… this year we are going 100% GPS based. That means your smart phone will have an app that keeps you on track. No need to worry about missing a sign!
Once you are signed up, about 2 weeks prior to the tour, you will receive a link to the full package of routes.
Over the years we have noticed that more and more riders are using our digital routes and as we evolve as a tour we are excited about this new format.  It will also allow us to update the routes almost instantaneously should things change such as road closures or the like and prevent folks from vandalizing/changing the signage as you ride throughout each day.
The route choice will remain the same with 3-4 routes of varying distances offered each day.
Along the routes you will know where the rest stops are, convenience stores, and cool things to check out along the routes.  In addition to the digital format we will still be putting up crucial safety signs for both riders and local traffic.
Since you will have all the routes at your fingertips you may say…"could I ride the monday route on Tuesday?"  The answer is yes, however, we will only offer support and services for that specific day, if you choose to ride on a day that is not our main set of routes for that day you will not be supported.  We have tried to work on a way to make this happen but it comes down to sag and rest stops.  For instance, if you chose to ride a different day than the scheduled day, sag support could be 100 miles away at times depending on your location and the same is true for the rest stop location.  A safe bet is to ride the routes offered on that day and you'll be ok 🙂
All that said, now for the routes!
FRIDAY is a great way to start out the week and get your legs ready for a week of riding!!  There will be 2-3 routes offered ranging from 10-41 miles and 1,000'-3,500' in elevation gain.  These routes are a great way to check out Staunton as they travel right through the center of downtown.
SATURDAY will be a great adventure!  There will be 3-4 routes ranging in distance from 11-100 miles with elevation ranges from 550'-7,400'.  You will ride through small towns like Stuarts Draft and Waynesboro, which sit at the eastern edge of the Shenandoah Valley. For those who really want to test their fitness level you can travel routes that take you high into the mountains as we climb the iconic Vesuvius climb, with its 20+ switchbacks, up to the Blue Ridge Parkway. Once at the top you will descend the eastern side of the mountain for about 8 miles as you approach the Devils Backbone Brewery. If you decide to stop at the brewery don't get too comfortable as you still have to make another famous climb as you ride past the Wintergreen Resort on your way to Reeds Gap where we cross the Blue Ridge Parkway. After leaving the parkway get ready for another great downhill that will carry you downhill for many miles (you earned it!). Whether you choose the short, medium, or century route you will undoubtedly have a smile when you get back to camp.
SUNDAY will be a great way to relax and see the countryside.  There will be 3 routes ranging in distance from 11-60+ miles and 550'-3,800' in elevation.  This set of routes will offer a way to get into the countryside and really decompress.  You will be traveling back in time as you embark on rural adventures deep in the Shenandoah Valley.
MONDAY is move day!  Today we head to Harrisonburg, home to JMU (James Madison University) and some of the best known (and professional) bike riders in the state.  It won't be long before you realize why so many riders flock to this area as you meander through back country roads and visit small communities such as Grottos before heading back to camp.  Once back at camp the fun is just beginning!  Make sure to check out downtown Harrisonburg for dinner and take in the sights of JMU.  There will be 3 route options ranging from 30-65 miles with elevation gains of 1,700-3,200'.
TUESDAY we explore some of the best-kept and most scenic roads in the Shenandoah Valley!  Like most of the routes the roads are rural and allow you to relax and focus in on how wonderful the valley truly is.  On this day you will travel through towns such as Fulks Run and Basye Virginia.  There will be 3 routes offered ranging from 25-100 miles with 1,500-6,000' in elevation gains for the day.  All routes lead to awesomeness!
WEDNESDAY will be a great day for winding down the tour.  As you ride out of camp for the last time in 2023 you will find yourself quickly cruising down rural roads and admiring wonderful landscapes.  On this day you will pass through wonderful towns such as Bridgewater and the little mountain bike mecca known as Stokesville.  For those who wondered what it would be like to ride from one HQ to another the longer route will take you back to Staunton where it all began (via a different route of course :).  There will be 3 routes offered this day ranging from 17-70 miles with 1,000-7,800' of elevation gain.  All routes are sure to be wonderful for wrapping up a great Bike VA tour!
Routes will be available in the Ride with GPS Experiences mobile app provided with registration.  Through this app you will be able to see all the routes in one place and there will be a ton of information about the routes included in the app.  Think of it like an interactive digital copy of the tour guide on your phone.
While on bike, you will be able to use turn-by-turn (voice) navigation for all the routes in the app! We will also be posting a website link to the routes.  This will allow you to use your desktop computer to view routes, download GPS files or create your own cue sheets.
Because the routes are subject to changes for a variety of different reasons, all the routes will be released to you one week before the ride. Thank you and we look forward to seeing you in June!
| | | | |
| --- | --- | --- | --- |
| Route | Location | Distance | Elevation |
| 23BVFriR(draft) | Staunton, VA | 26 | 2023′ |
| 23BVFriP(draft) | Staunton, VA | 48 | 3986′ |
| 23BVSatR(draft) | Staunton, VA | 36 | 1879′ |
| 23BVSatP(draft) | Staunton, VA | 46 | 2184′ |
| 23BVSatO(draft) | Staunton, VA | 101 | 7546′ |
| 23BVSunR(draft) | Staunton, VA | 24 | 1502′ |
| 23BVSunP(draft) | Staunton, VA | 53 | 3265′ |
| 23BVSunO(draft) | Staunton, VA | 75 | 4285′ |
| 23BVMonR(draft) | Harrisonburg, VA | 29 | 1746′ |
| 23BVMonP(draft) | Harrisonburg, VA | 53 | 2646′ |
| 23BVMonO(draft) | Harrisonburg, VA | 65 | 3177′ |
| 23BVTueR(draft) | Harrisonburg, VA | 25 | 1508′ |
| 23BVTueP(draft) | Harrisonburg, VA | 52 | 2893′ |
| 23BVTueO(draft) | Harrisonburg, VA | 96 | 5996′ |
| 23BVWedR(draft) | Harrisonburg, VA | 17 | 1004′ |
| 23BVWedP(draft) | Harrisonburg, VA | 45 | 2263′ |
| 23BVWedO(draft) | Harrisonburg, VA | 71 | 4755′ |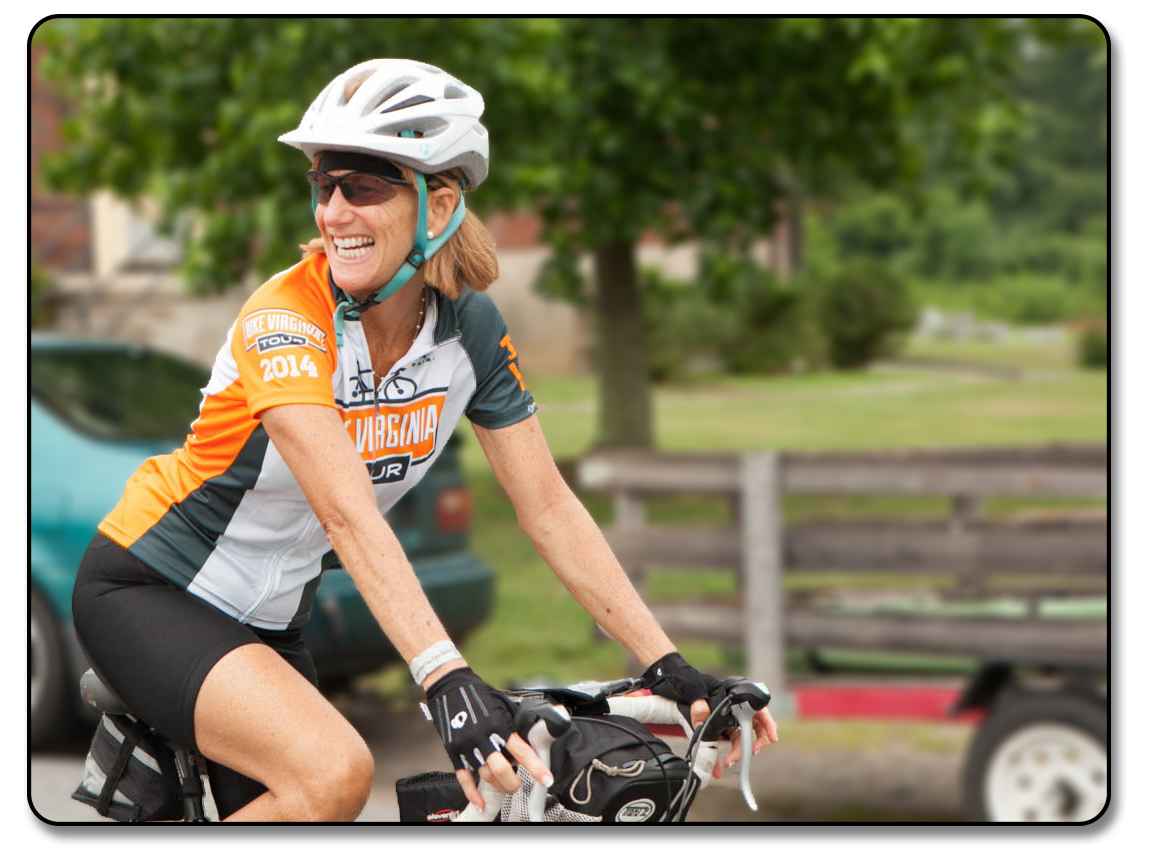 PLACES TO STAY
Tent camping and showers at HQ included with registration.
Limited RV parking passes available for those familiar with boondocking 🙂
Prefer to camp indoors with AC?
Check out nearby lodging options…
Click on either map below for details and directions to each HQ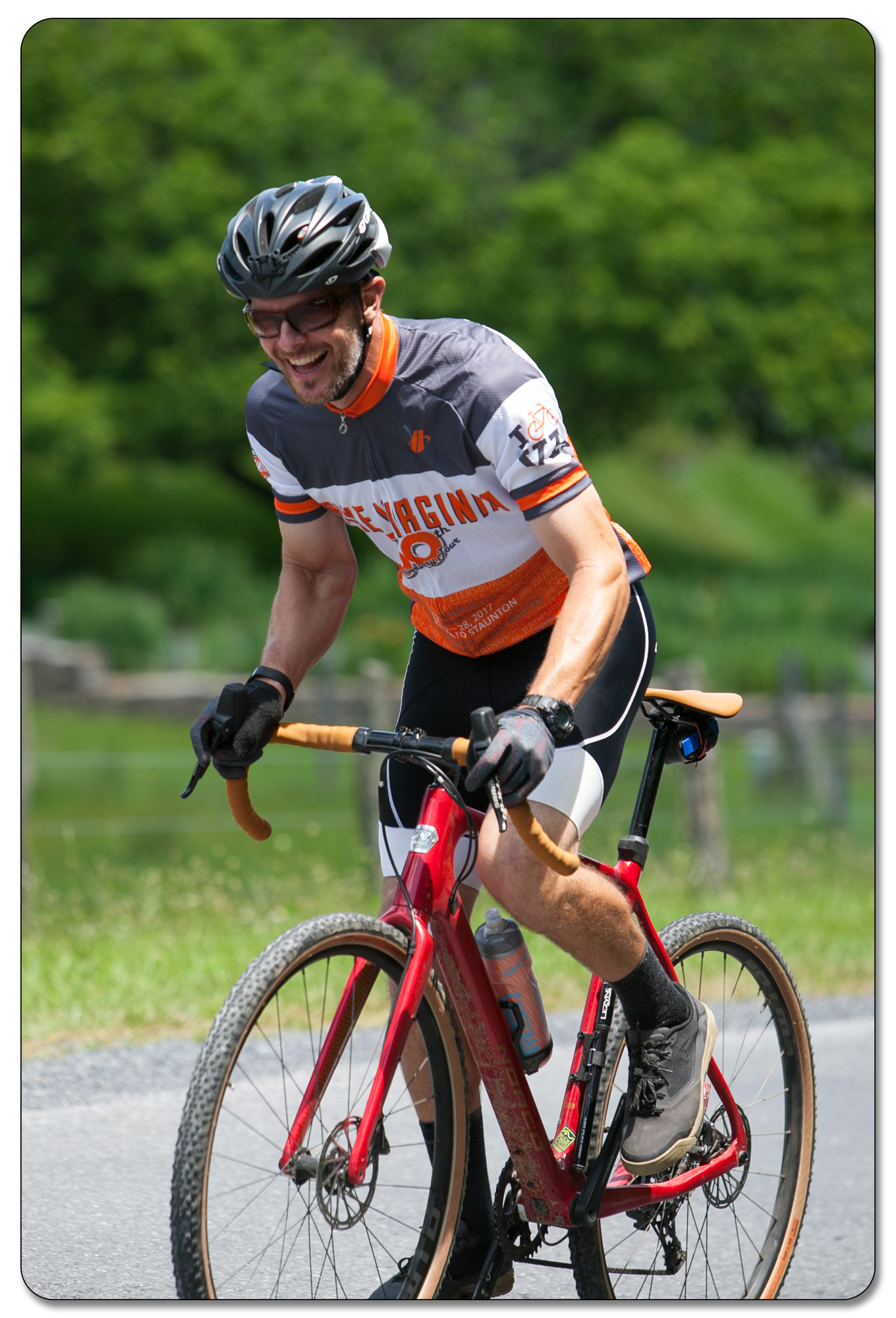 Included in every registration:
Our signature bike routes hosted on the RIDE WITH GPS Experiences mobile app
Digital riding guide
Hand-picked must-see historic and regional interests
SAG support
Tent camping and showers
Live entertainment
FREE Parking
FREE Meditation session daily (bring your own mat)
FREE Yoga session daily (bring your own mat)

Onsite beer and wine garden (for purchase)

Onsite Massage Services (fee based)
COVID precautions:
Event will meet or exceed current health department guidelines or as required by law
Food policy:
Meals and snacks are not provided with registration.
Convenient places to buy food are identified on routes.
FREE Snack Bag Delivery Service
Bike Rentals:
Shenandoah Bicycle Co will be handling the bike rentals for us. They also serve as a place to ship bikes to and have them put together. Click on the logo below for more info.

SPONSORS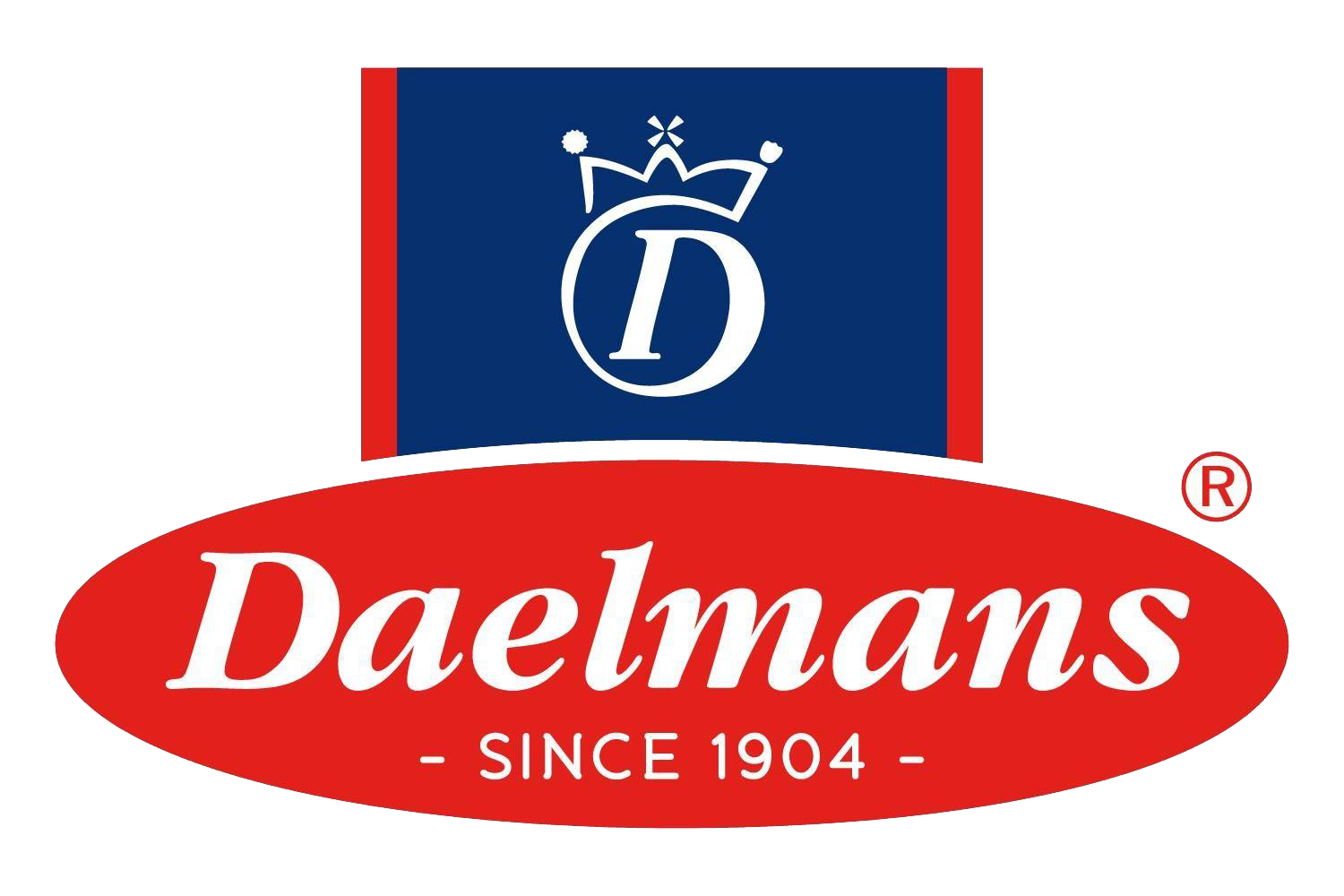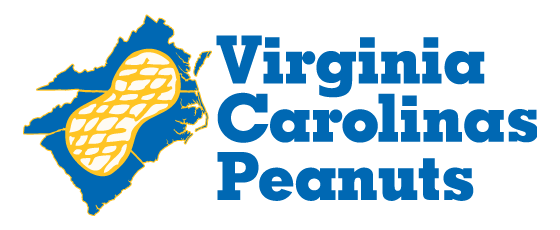 RV PARKING FAQ
Registration is required to bring your recreational vehicle (RV) to the BIKE VIRGINIA TOUR. There will be LIMITED parking available for recreational vehicles (RV's) at both Headquarters. DRY CAMPING only (no hookups).
How many and which nights does each Parking Pass cover?
HQ1 RV PARKING covers three nights (Fri, Sat, Sun)

HQ2 RV PARKING covers two nights (Mon, Tue)
Which RV Parking Pass do I need to ADD-ON during registration?
If you register for the 3-DAY WEEKEND and wish to camp in your RV, then ADD-ON the HQ1 Weekend RV Parking Pass

If you register for the 3-DAY WEEKDAY and wish to camp in your RV, then ADD-ON the HQ2 Weekday RV Parking Pass

If you register for the 6-DAY TOUR and wish to camp in your RV, then ADD-ON both passes, one for HQ1 and Add Another for HQ2
What is the difference between DRY CAMPING and FULL HOOKUPS?
DRY CAMPING means you can park and sleep in your car, truck or RV, in an area specially designated for RV Parking, but that there are no hookups for water or electricity.
My vehicle fits in a car-sized parking space, can I just sleep in it?
If you plan to camp in a vehicle, regardless of vehicle type, you will need to purchase an RV Parking Pass and park in the area specifically designated for RVs.
My traveling companion can't live without full hookups. What do you recommend?
Instead of parking with us, check with other nearby campgrounds. You would be responsible for making all arrangements on your own, including transportation to and from the event.