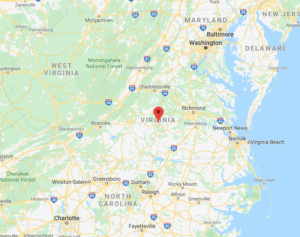 Bike Virginia's 2020 tour will visit the beautiful heartland of Virginia and enjoy lodging in the Farmville, Virginia area for the entire 6 days. Yes, you read that correctly, you can stay in ONE hotel or rental property for the entire 6 day tour.
The dates of the next Bike Virginia Tour are June 19-24, 2020
Camping will be located in Farmville June 19, 20, 21, and relocate on day 4 of the tour- Monday June 22, but hotel guests will be able to stay in Farmville for the duration if they choose to.
Bike Virginia Hotel Lodging- 2020
The community of Farmville & surrounding communities offer a variety of lodging choices from hotels to inns to AirBNB to VRBO homes.
This community will host the 2020 event. Event headquarters will be located in the heart of Farmville for June 19, 20, 21 (Friday, Saturday & Sunday). On Monday June 22 we move headquarters to the Twin Lakes State Park.
Hotels
Below is a list of participating hotels which have agreed to offer a limited number of discount rooms for our event. Once the discount rooms are filled additional rooms may be available at standard rates. To receive the special event rate each guest must book with the hotel direct. We do not guarantee availability of the rates below as inventory can change quickly. Be sure to ask specific of details of your reservation/cancellation. Bike Virginia assumes no risk for lodging reservations. We do not control reservations in any way.
The following hotels have signed on as part of our group discount program.
Rates from $115+  Use the link above to explore the hotel's amenities. Use this link to book. Enter Code BIKEVA. Link to secure room booking https://secure.webrez.com/hotel/2378/?package_id=192190
Holiday Inn Express – Farmville
Rates from $115+    Location: 404 Sunchase Boulevard, Farmville, Virginia 23901   Phone: 434-392-4040  Call to Book use Keywords "Bike Virginia Tour"
Rates from $99+    Location: 300 Sunchase Boulevard, Farmville, Virginia 23901, Phone: 434-392-8826, Call to Book use Keywords "Bike Virginia Tour"
Rates from $99+     Location: 1913 South Main Street, Farmville Virginia, 23901, Phone (434) 414-1500, Call to Book use Keywords "Bike Virginia Tour"