The 33rd annual Bike Virginia Tour will visit the Heartlands of Virginia for 6 days- June 19-24, 2020.
Your Bike Virginia Tour locations for 2020 will include two great base camp locations, Headquarters #1 at Wilck's Lake, and Headquarters #2 at Twin Lake State Park . 
We are very excited to take the Heartlands Tour this beautiful region, an area rich in history, beautiful roads, quaint towns, and inviting hospitality. Our tour is famous for being a relaxing environment where you choose the time you ride, the route length you prefer, the way you spend your off-bike leisure time, and you choose the food you like at the time you want at one of our food trucks. Below is the general Bike Virginia event Itinerary for the 2020 event.
This is going to be an awesome tour! Register Your Email Address to get an all the important details and follow our Facebook Page for the latest information and to be part of the Bike Virginia Family discussions.
Registration is open, SIGN UP today and get the very best price for the event.
Bike Virginia 2020 Ride Schedule
Friday June 19, 2020
You arrive at our first headquarters location in Farmville Virginia any time after 10am. Check-in, receive your rider packet, and then enjoy our Opening ride, a 30-45 mile loop. You'll start your vacation right by riding if you wish, or relaxing around headquarters. Set up camp or check into your hotel, relax with a cold beverage, listen to some music, and meet some new friends.
Saturday June 20, 2020-Sunday June 21, 2020
Your first full day of riding in the beautiful Farmville region is Saturday. You choose your route of preference from 15-100 miles long. Sunday will offer fresh routes from the same location, choices from 15-70 miles in length. Begin your ride any time between 7 and 9am on Saturday and Sunday. While you ride you'll be treated to tasty rest stop food every 20-25 miles along the way. You'll see great sights and enjoy low-traffic roads in the good company of other cyclists. After the ride grab a tasty meal with your meal token at one of our food trucks, enjoy live music, take a stroll into historic Farmville, get a massage, do some yoga in our free class, join in the group meditation, or sit in the shade and enjoy a good book.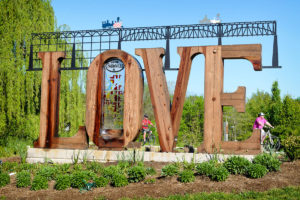 Monday June 22, 2020
Monday is Move day! We'll all move to our new location first thing that morning. Drive on over to Twin Lakes State Park, a short half hour drive. You'll love this historic state park with it's lakes and pretty rural setting. You can choose to ride or set up camp first. Monday's routes will open at 7am and offer a full day of touring options. Afterward enjoy our headquarters activities such as lunch or dinner at the Food Truck Fiests, live music, yoga, massage, and more!
Tuesday June 23, 2020
You'll enjoy a relaxing morning start from Twin Lakes State Park where you will be served up a selection of fresh new loop bike rides.  Spend the day in the countryside, away from all your worries. Let us take care of you!  After your ride treat yourself to some ultimate relaxation and recovery.
Wednesday June 24, 2020
Your last day of riding will not disappoint! We aim to send you home with a long-lasting smile. Wednesday includes a full day of riding options. The beauty of the Bike Virginia format is that your car is ready for you any time you want to depart on Wednesday. It's a full day of run though so don't rush off. Soak up the sights, enjoy spending the day with friends, and catch some lunch at the food trucks before you head home feeling like a brand new person!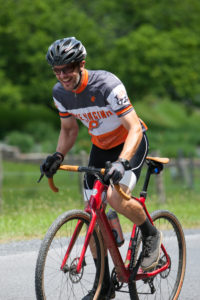 New for 2020!
We always work to keep Bike Virginia true to it's foundation but fresh and new! In 2020 we're offering a "Singles Mingle" bike ride on the evening of Saturday June 20 around the town of Farmville. Enjoy a casual ride to some of the local restaurants and to see the sights.
We'll also offer some Docent led historic touring around town. Farmville has a rich history and we are excited to work with the regional tourism office to make your stay interesting and fun.
Route Details
Every year we offer up to 400 miles of route options. In 2020 you'll enjoy beautiful quiet roads in 5-7 counties in the Heartlands of Virginia.  See some overview information here now. We'll make our full routes available as soon as possible. Routes can vary up until the day of the ride due to unforeseen circumstances. During the early spring of 2020, the local EMS, VDOT, and local law enforcement will give our 2020 routes the green light. Once we have that nod of approval we will provide you with GPS files. Please note, GPS navigation is your option. We place signs all along the route at each and every turn so you can just relax and follow the way.