In June of 2015 Bike Virginia is visiting the Virginia Highland's and neighboring Tennessee. You will enjoy two beautiful headquarter camp locations during the event!
Headquarters is home to our event services such as camping, hospitality, SAG support operations, shower trucks, food vendors, bike vendors, mechanics, and live entertainment each day. You will also begin and end the route at headquarters for each day's ride.
The following are located at each headquarters:
Car Parking (onsite or nearby)
Tent Camping
RV Camping (primitive, booking required)
Sanitation Services
Food and Bike Vendors
Operations Center — Hospitality, SAG operations, Information Centers
Start and Finish to Each Ride
Entertainment
Massage
Bus Stop for Town Activities
Event Headquarters 1: Abingdon Virginia, June 26–28, Virginia 4-H Center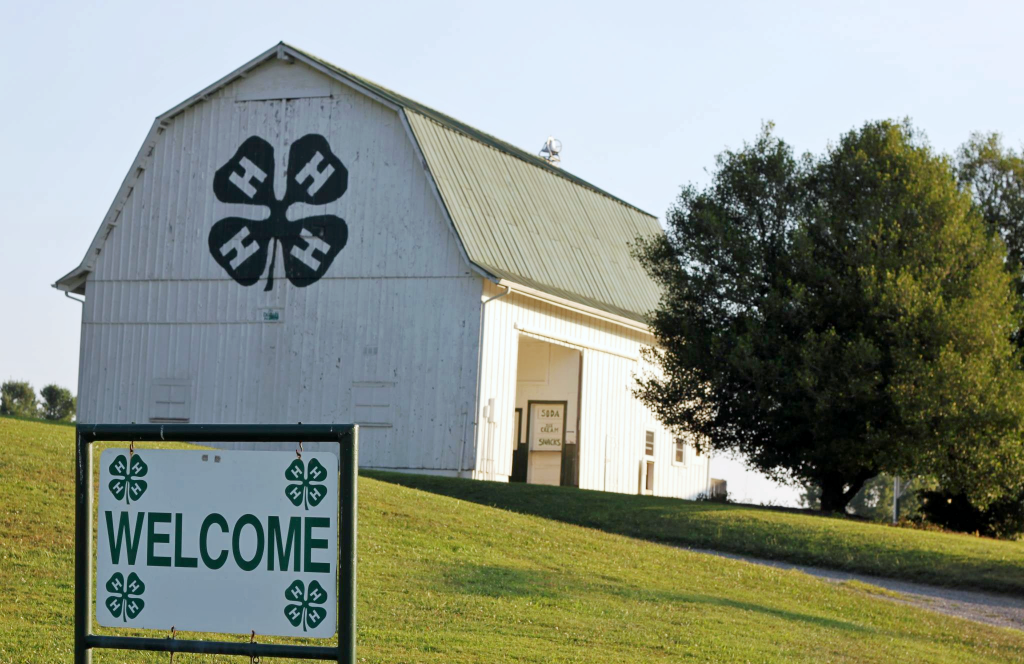 At HQ 1 we will base operations Friday, Saturday, and Sunday. On Monday we will pull up stakes and leave for Kingsport.
The Virginia 4-H Center is similar to an old farm, complete with trees, barns, and wide-open spaces; the only thing missing are the farm animals (not as smelly).
As you arrive you will be directed to our parking area (only a short walk to registration and camping). You can get out of the car, stretch and begin to relax because you made it to Bike Virginia 2015!
You will also notice some youngsters milling about. Please be mindful as we will be sharing the grounds for a short time on Friday and Monday with the 4-H'ers. What a great way to bridge the generation gap!
As you make your way to the registration area you will notice all of the preparation and care we took to make sure you will be comfortable. We have arranged a Food Truck court will be available for lunch and dinner. We also have something new for this year called the comfort station. This is an area where you can park your bike while you're not riding (bring a lock), leave your bike shoes, listen to music, grab a drink, all while you change into your flip flops and make your way back to your campsite (bring your flip flops as we will have an area for them at the comfort station).
Once back at your campsite you can head over to the swimming pool and refresh before lunch or use one of our mobile shower trucks to wash off all those wonderful miles you rode during the day.
We will have everything you need; food, bike store, massage therapy, swimming pool, zip line (yes really), hospitality, showers, camping, shade, and oh yeah, beautiful routes that are sure to make you smile.
Event Headquarters 2: Kingsport Tennessee, June 29–July 1, Allandale Mansion

Headquarters 2 will serve as the event home Monday June 28 through Wednesday July 1. This welcoming venue provides a lovely second stop for the event. Allandale provides our first Double Vision location, where you will be moving your own camping gear forward to the second half of the weeklong event.
The Allandale Mansion and it's grounds are going to be one tour locations that you will remember for years to come. You'll notice right away as you arrive in our "drop-off drive", a half-circle drive in front of the mansion. The expansive grounds offer many options for campers who can enjoy either shade or sunshine. There are plenty of trees and a nicely maintained natural pond area which makes a tranquil place for relaxing after riding.
On Monday morning we will all be moving by car to this location. You will have time to set up camp before or after you ride.
We will be using a Gear Drop at this location (think airport bag drop at the curb). There you will drop off your bags and be directed to nearby off-site parking (within walking distance). Once you're back at the mansion you can grab your bags and set up camp in the vast expanse of the mansion grounds.
When you are ready to ride, hop on your bike and start riding through our neighboring state of Tennessee where the roads are rural, the people are friendly and the views are breathtaking. You are going to enjoy your stay while on the 2015 Bike Virginia Tour and the beautiful Allandale Mansion will be sure to welcome you with open arms.
The new Double Vision format means that you finish the tour at Allandale on Wednesday.