ONLINE REGISTRATION ends May 31st, 2016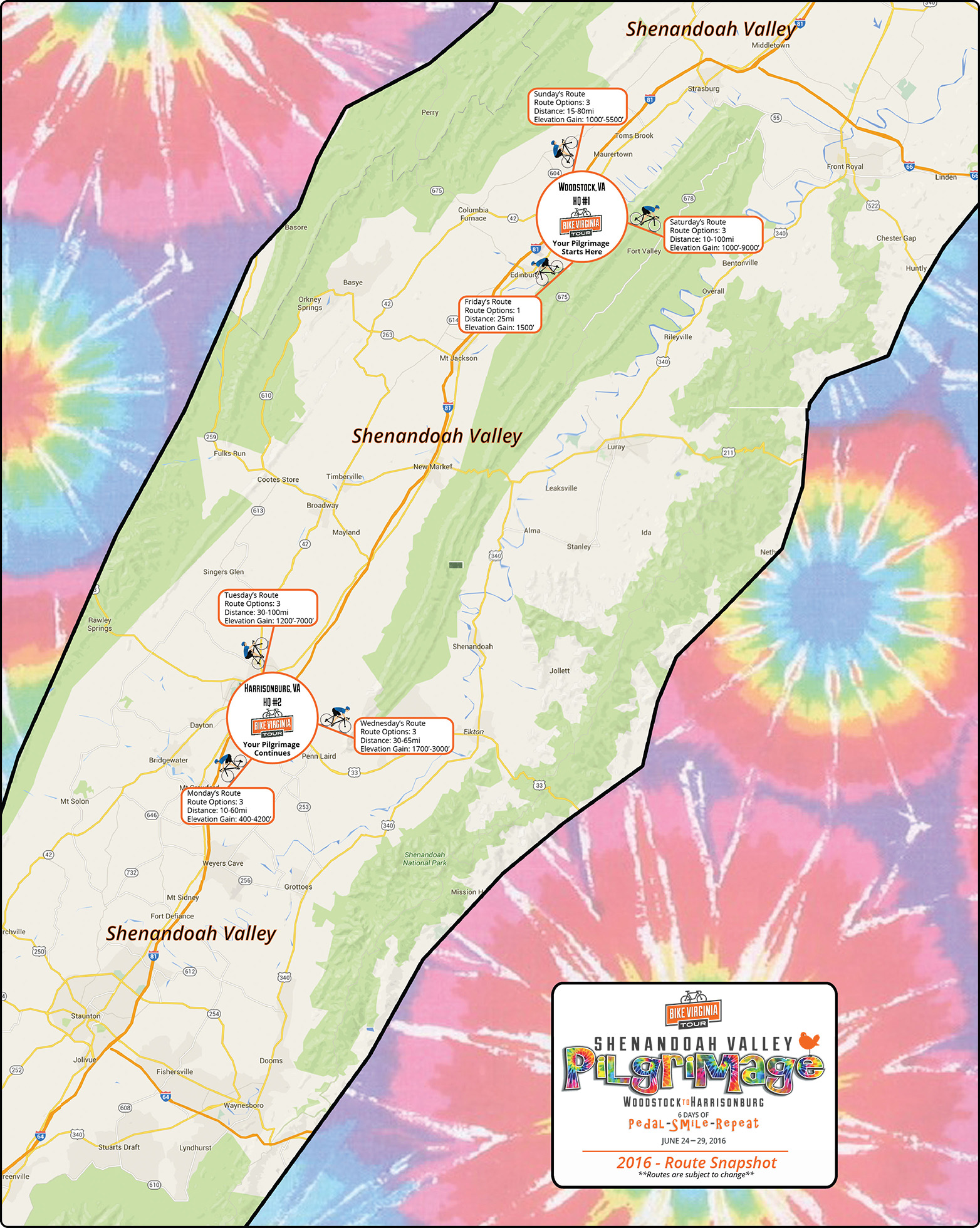 As spring draws near we are getting closer to finalizing all of our routes for June. Several things are coming together such as our rest stops, permits and various other elements that go into planning roughly 400 miles of riding. We are getting great local support and advice that is making this year's routes some of the best we've seen in the history of Bike Virginia! Below you will find the latest info we have on the routes for each day. Keep riding and have fun doing it!
Each button below corresponds to a route option available on the day. Click the button to view the route map and elevation profile. You may also export a GPS-compatible file.
Please note that all routes are subject to change and approval by local and state authorities. Route maps are hosted offsite by a 3rd party not affiliated with Bike Virginia.