If you love wine and you love biking then you'll love visiting the Shenandoah Valley of Virginia with the Bike Virginia Tour in June 2019.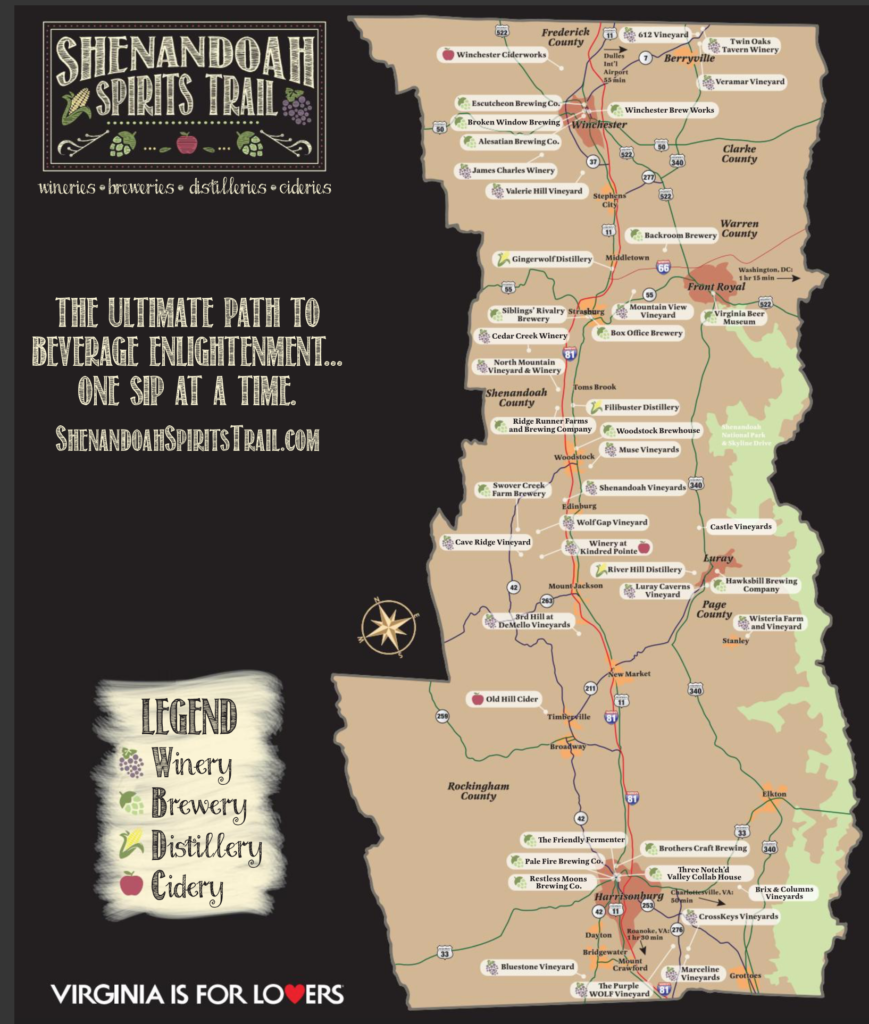 The region offers an abundance of wineries, over 20, in the beautiful rolling hills and valleys of the Blue Ridge. These facilities are featured in the Shenandoah Spirit Trail. 
If you love tasting new wine and discovering amazing places you'll love to #SIPSHENANDOAH
Within 15 minutes of the first location for Bike Virginia 2019 in Woodstock Virginia you will find 7 vineyards. Go slightly farther, up to 30 minutes and you'll find many more.
Our tour routes will actually include two beautiful vineyard rest stops this year,  Star in the Valley on Sunday and Tuesday we visit Cross Keys Vineyard. 
Once the tour moves to Harrisonburg the opportunity to get great wine and see beautiful properties continues. Five additional wineries will be within a 20 minute reach to you from that event headquarters.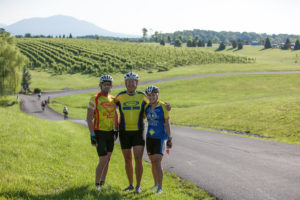 Many of the facilities offer tastings and snacks, and a selection offer full restaurant service. See more details here. 
If other spirits are more your style, Woodstock has 5 breweries and 1 distillery within 15 minutes. Harrisonburg offers several breweries right in town, and a cidery a short drive away.
If you're in the mood to stay close to camp you can enjoy some of the local beer selections at base camp at the beer and wine garden. Wine options served on site are currently being developed. Learn more about Food/Drink & Activities.
Header Photo provided by Visit Shenandoah County.